---
Church Shuttle is currently on break…
---
Pick-up:    Brighton Greens parking lot
8:45 a.m.   for Sunday School
10:00 – 10:25 a.m.   for Church service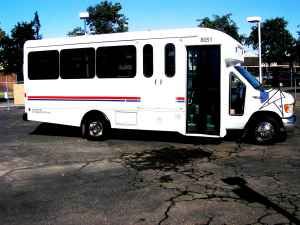 Beginning at 10:00 a.m. the shuttle will be transporting people every five minutes from the N/W corner of the Brighton Greens parking lot to the church.
Immediately following the service, the shuttle will begin making trips back to the Brighton Greens parking lot and will continue until everyone has been transported.
We want to provide ample parking for visitors, our elderly members, and those who have difficulty getting around and we thank you for your consideration!